Digi Arch
I'm Sean Wittmeyer, an architect, project manager, and subject matter expert in the architecture, engineering, and construction industries.
Digital Platforms and Tools

Systems and Application Design

Data liberation as a partner to architectural practice - design and develop websites for the sharing of resources and knowledge.
Skills

prototyping, ui/ux, visioning, project management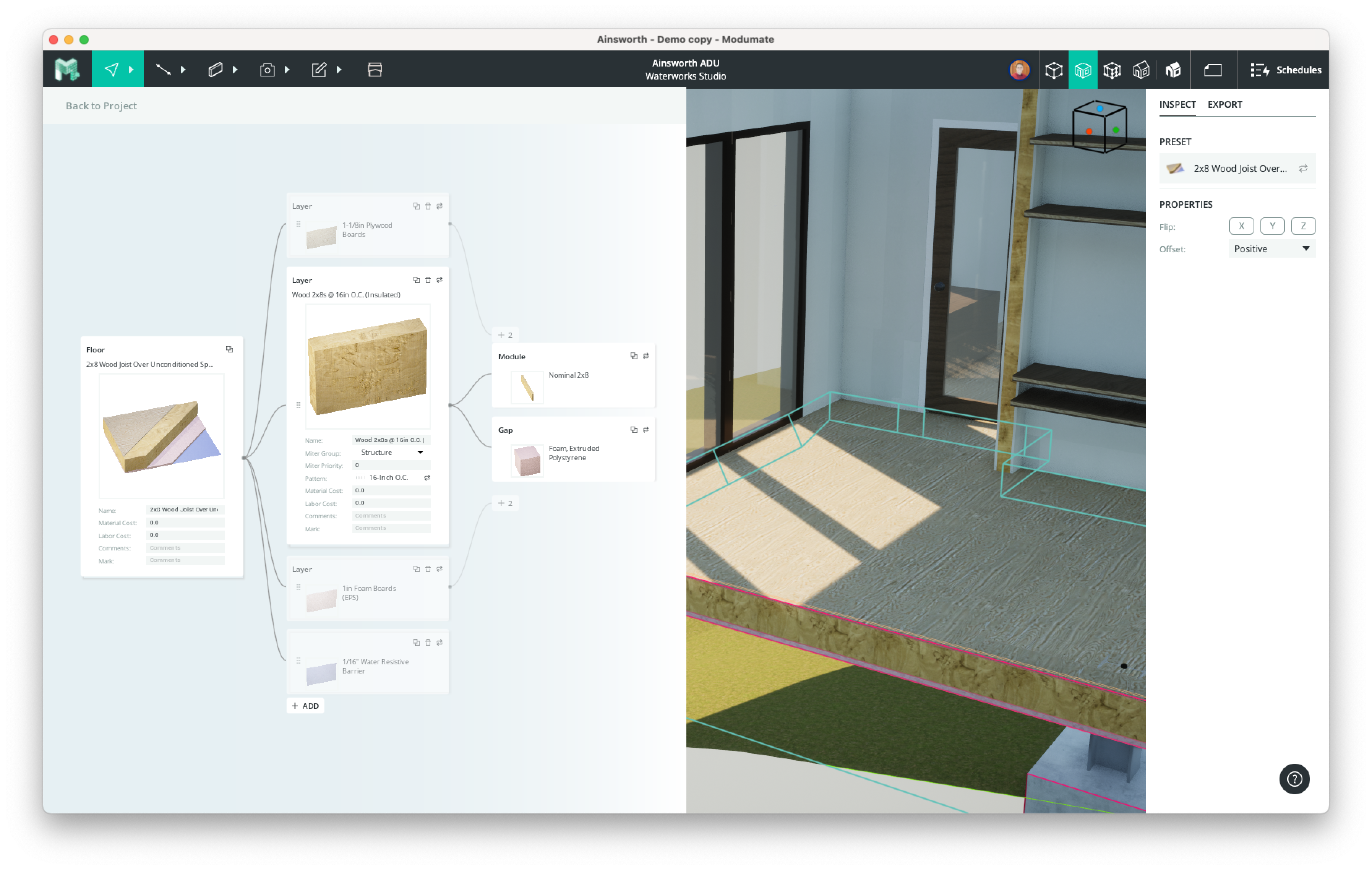 Modumate
A modern, simple and powerful approach to BIM for architects and builders.
Modumate was the brain child of Richman Neumann as a new BIM software built on Unreal Engine that was as easy to use as SketchUp while powerful as Revit.
Online →
Employee as Product Strategist and Go to Market Generalist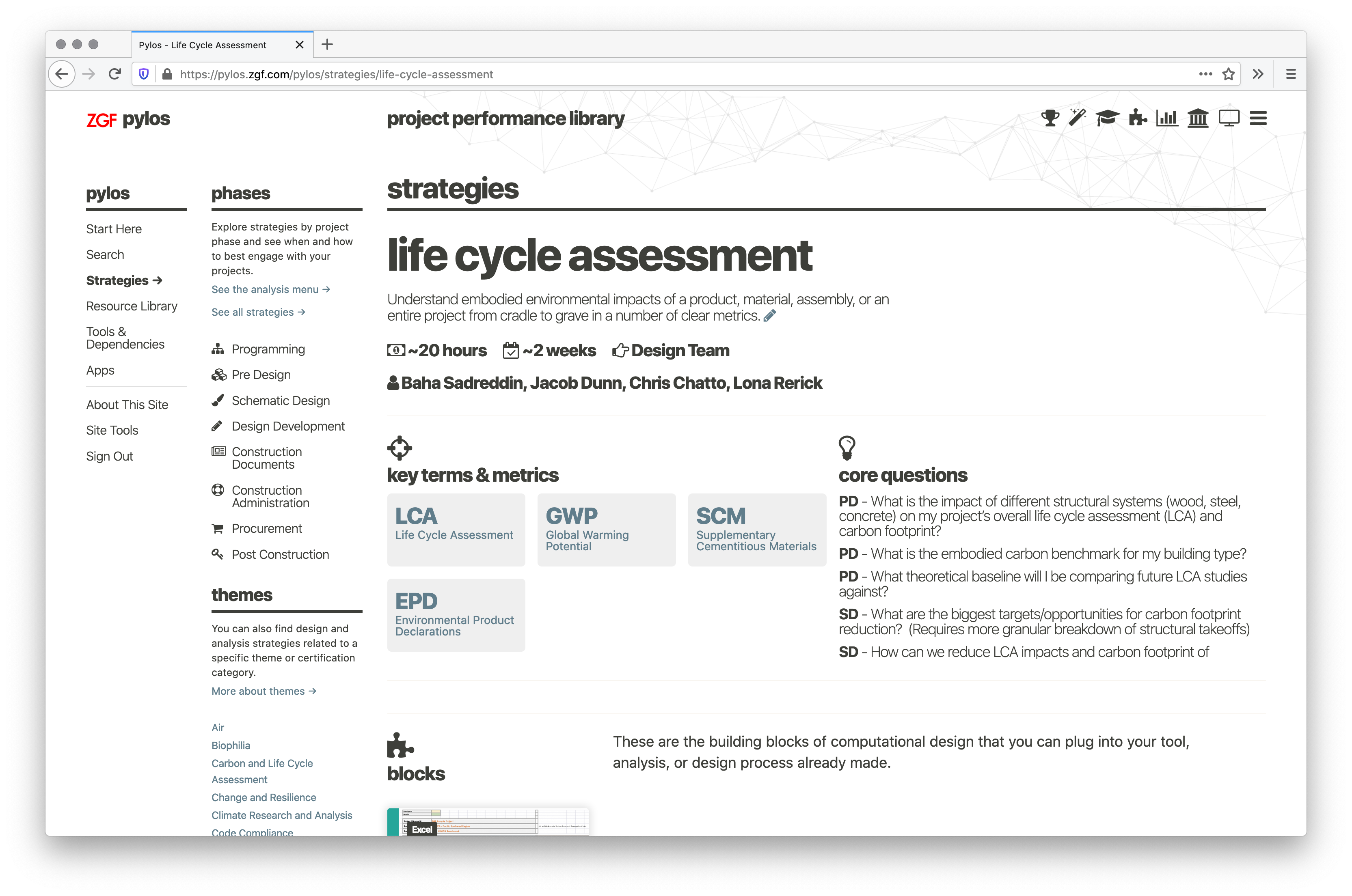 Pylos
A knowledge and resource sharing platform for computational and sustainable design resources and strategies
Started as a proof of concept, Pylos became a new way to share not only the tools used to help projects perform better but also related knowledge, inputs, outputs, and case studies to raise sustainable design literacy for designers. Integrated with Autodesk Forge, Knowledge Architecture Synthesis, and Open Asset.
Online →
Personal project first implemented at ZGF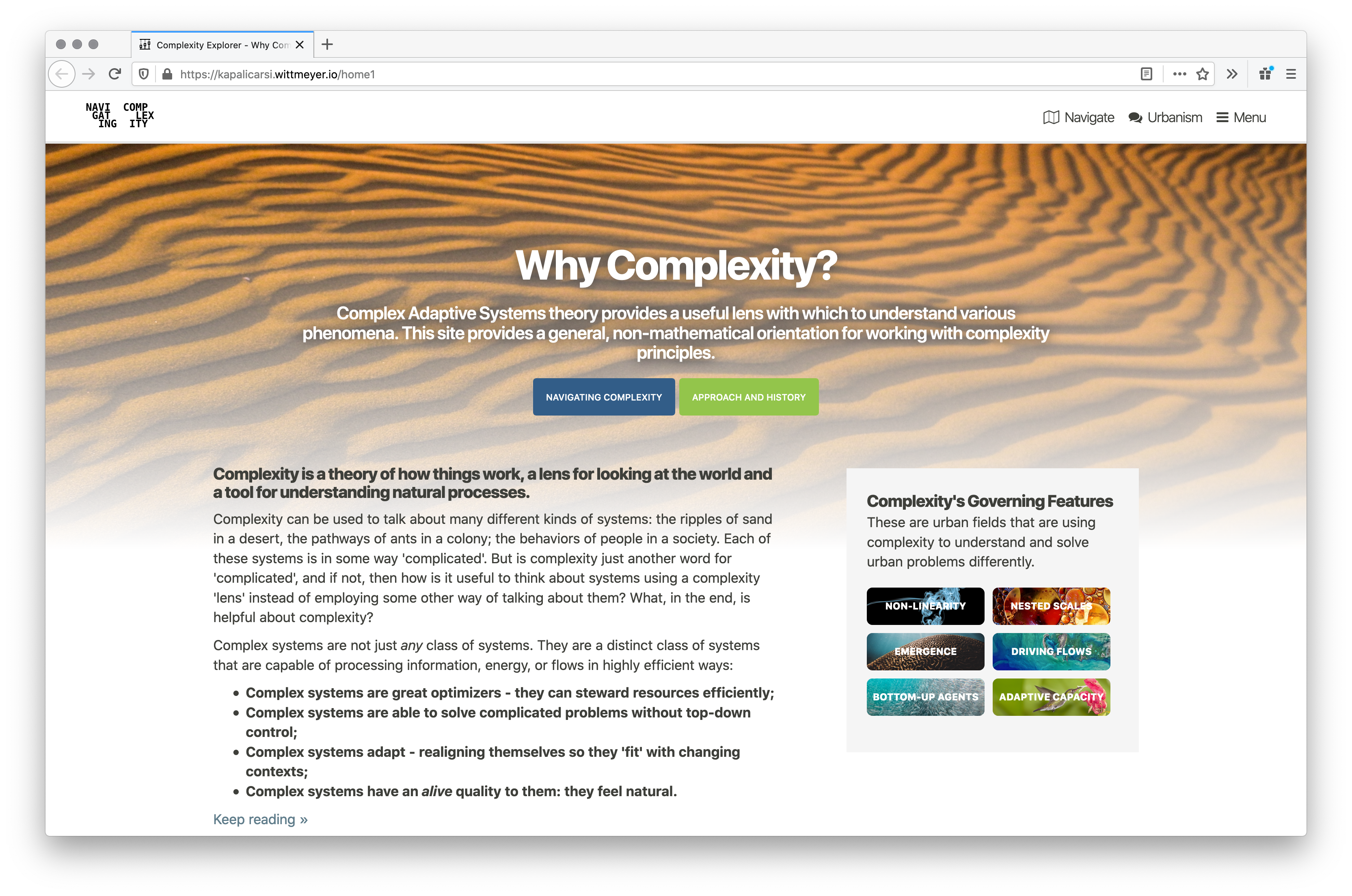 Navigating Complexity
A cartograph for urban designers and researchers looking to understand cities as complex systems
Take a deep dive into complex adaptive systems as we break down the theory into it's governing principles, features, and terms and identify ties to emerging urban design fields and discourse.
Online →
Project with Dr. Sharon Wohl of Iowa State University
Camper
A summer camp registration and course management platform for Scouting Councils
Camper was designed up with the users in mind making it easy to find events, register, pay and manage the merit badge registrations for troops of all shapes and sizes. An at-camp app was also developed for staff.
Open source →
Personal project first implemented for Longs Peak Council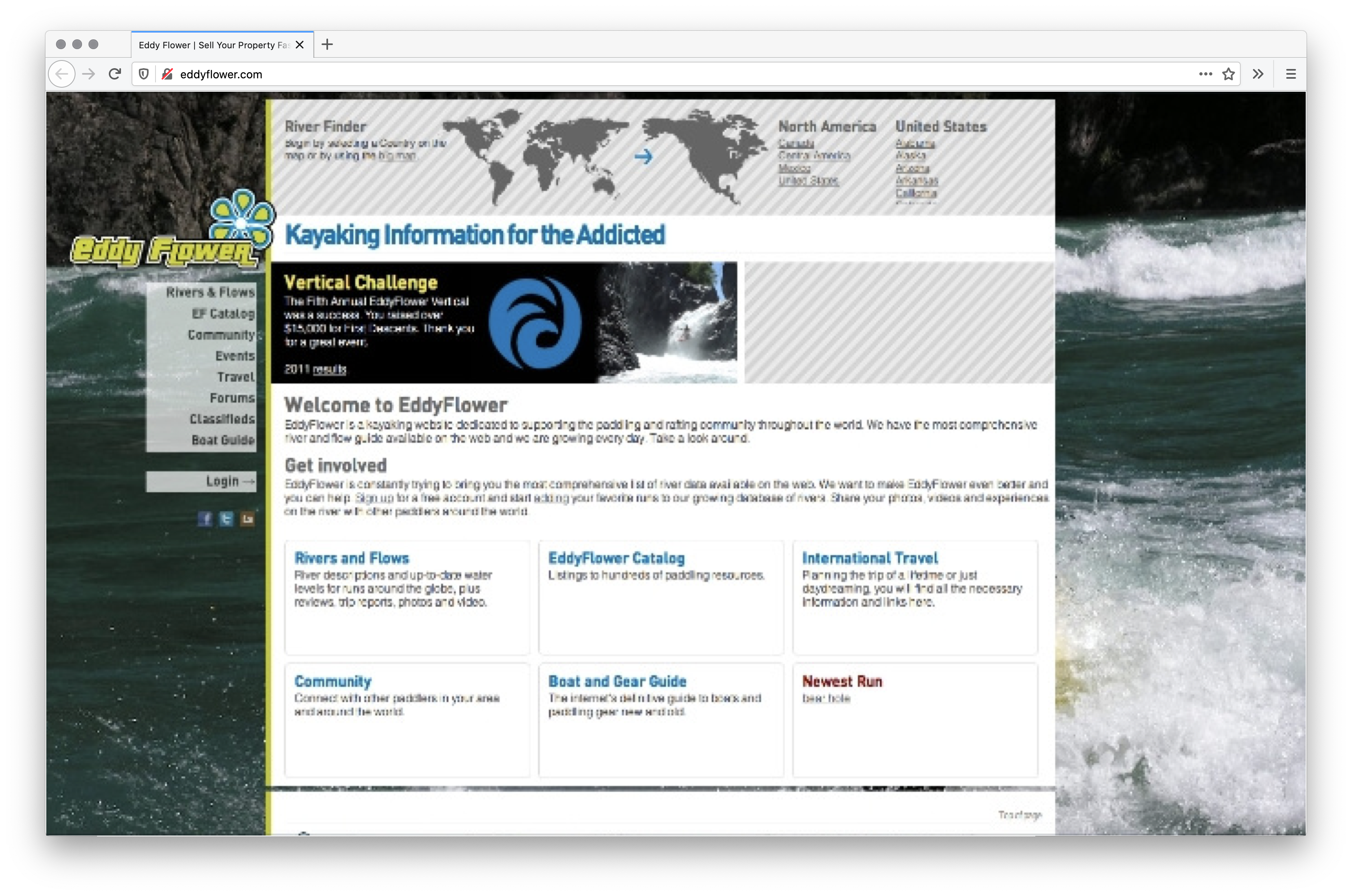 Eddy Flower
The kayaker's definitive source for live conditions and community

Eddy Flower started as a forum of passionate adventurers sharing river flows and tips and quickly expanded into the popular kayaking community when live we added river data and a marketplace.

Sold and taken offline in 2018
Project with Justin Bellucci
---
Professional Work



Architect

Worked as a project architect, project sustainability specialist, and computational designer. Previously with New Avenue, ZGF, Build Lightly, and Haila.
Credentials

LEED AP BD+C
NCARB
SEED


Anschutz Health Sciences Building

Aurora, Colorado
The AHSB combines over 12 departments, labs, and clinics into a 390,000 sf interdisciplinary heart of an emerging medical campus in Denver. Roles as project architect included medical planning, exterior design, and sustainability coordination.
with ZGF Architects for the CU Anschutz Medical Campus
Paul John Calricaraq Clinic and Bethel Hospital
Bethel, Alaska
The new clinic and a total renovation of the 1960's Bethel Hospital brings state of the art medicine to the remote Yukon & Kuskokwim River deltas. As a project designer, roles included medical planning, interior design, medical equipment coordination, LEED documentation and training, and operating room and diagnostic imaging design.
with ZGF Architects for the Yukon Kuskokwim Health Corporation
---
Design Build

Swinging a hammer

Participated in a series of design-build workshops and projects in the US, Mexico, France, Guatemala, Peru, and Costa Rica.
Marchutz School of Art

Aix-en-Provence, France
A rich history enters a new chapter as the Ferdinand Poullion designed artist retreat is expanded with a new outdoor classroom and workshop as a part of a 3-week design-build for IAU and RAW students. Role included programming, design, material sourcing, and program coordination.
with Charley Umbarger, Matt Leavitt, and RAW Design Build for the Institute for American Universities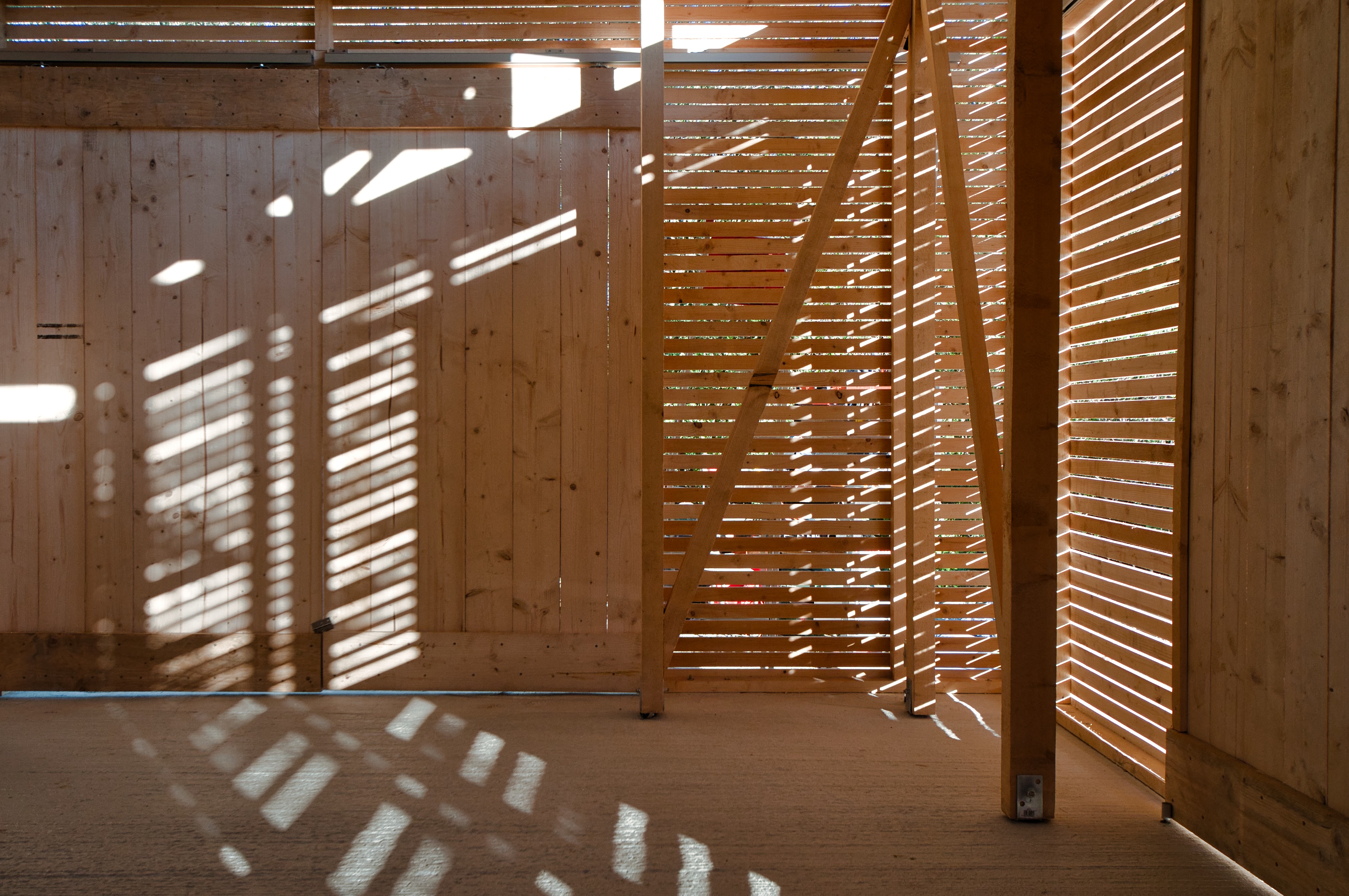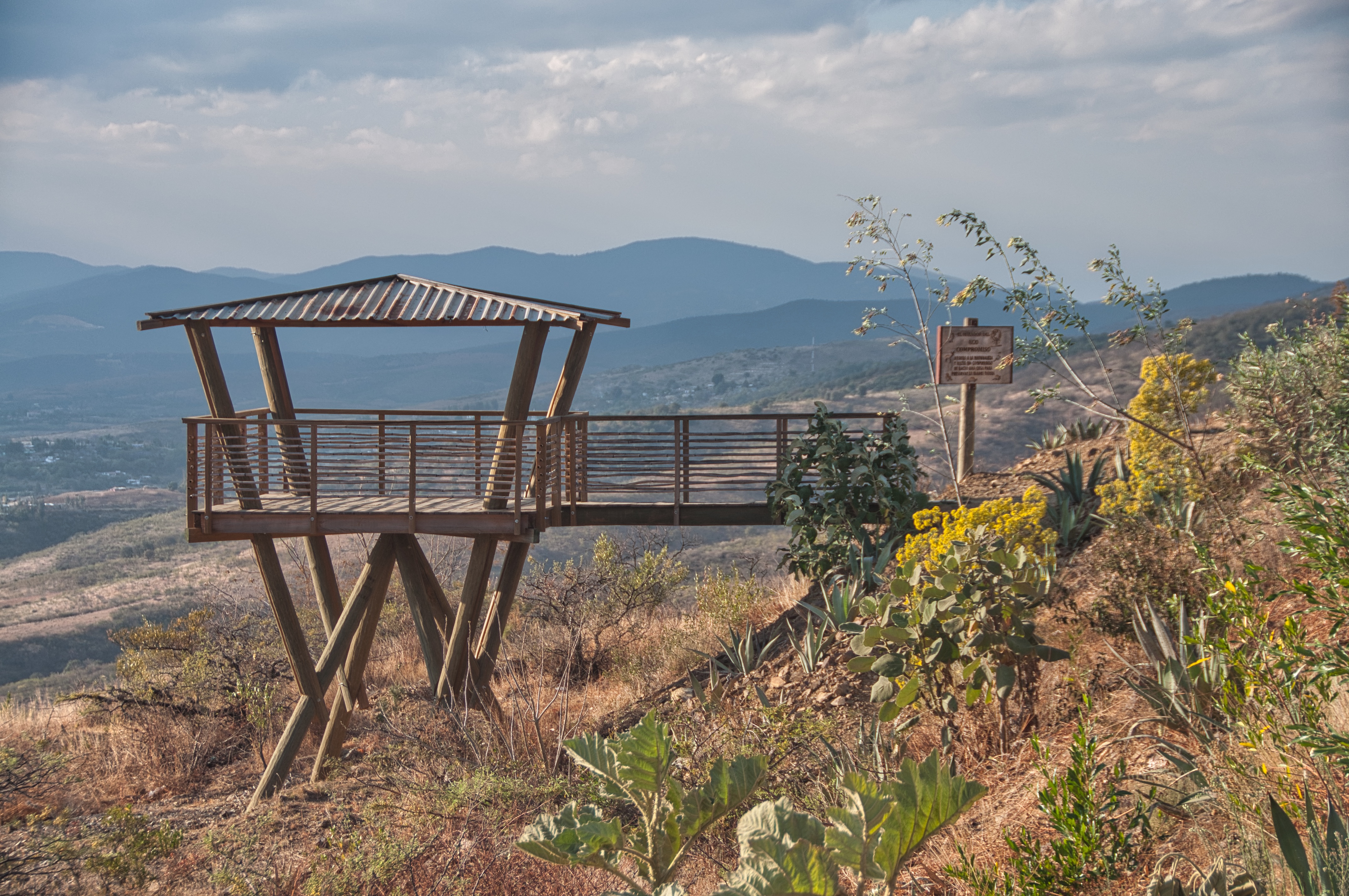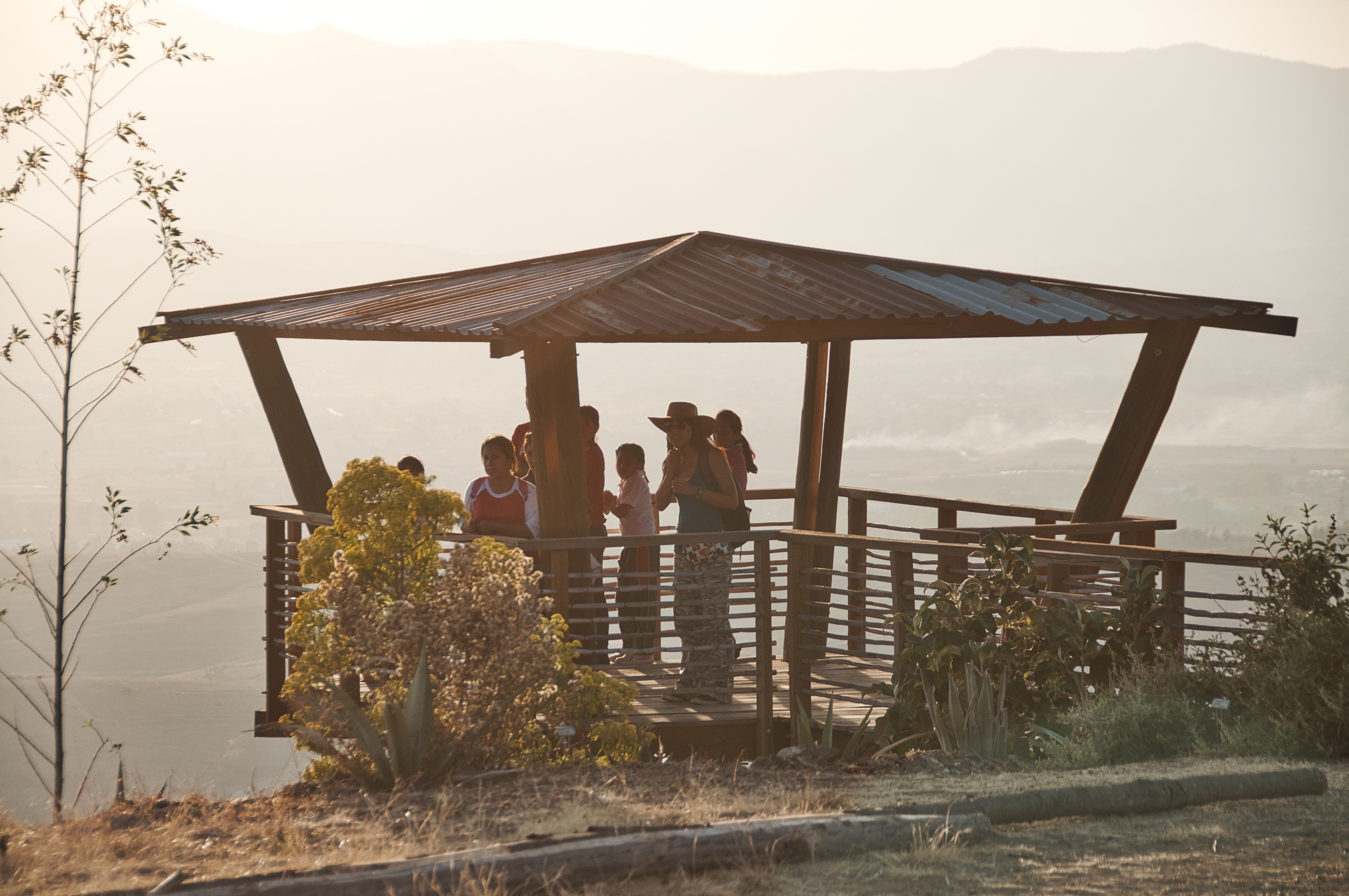 La Mesita San Pablo Etla
Oaxaca, Mexico
La Mesita is an eco-retreat sharing practices for more responsible living practices with the greater Oaxaca community The site includes a number of design-build structures including El Mirador, a lookout, and El Arca, an outdoor exhibition space as attractions. Role on the projects was a general participant with the RAW team.
with RAW Design Build for Comunidad San Pablo Etla de Oaxaca
El Colibri Coffee Farm


Turrialba, Costa Rica

Finca Antigua is a sustainable coffee farm and educational center perched on the hillsides of Turrialba. As a member of the Build Lightly team, we added needed structural support to the existing building and expanded it with a bright and open kitchen/work space for guests and staff.

with Build Lightly Studio and Jersey Devils for Finca Antigua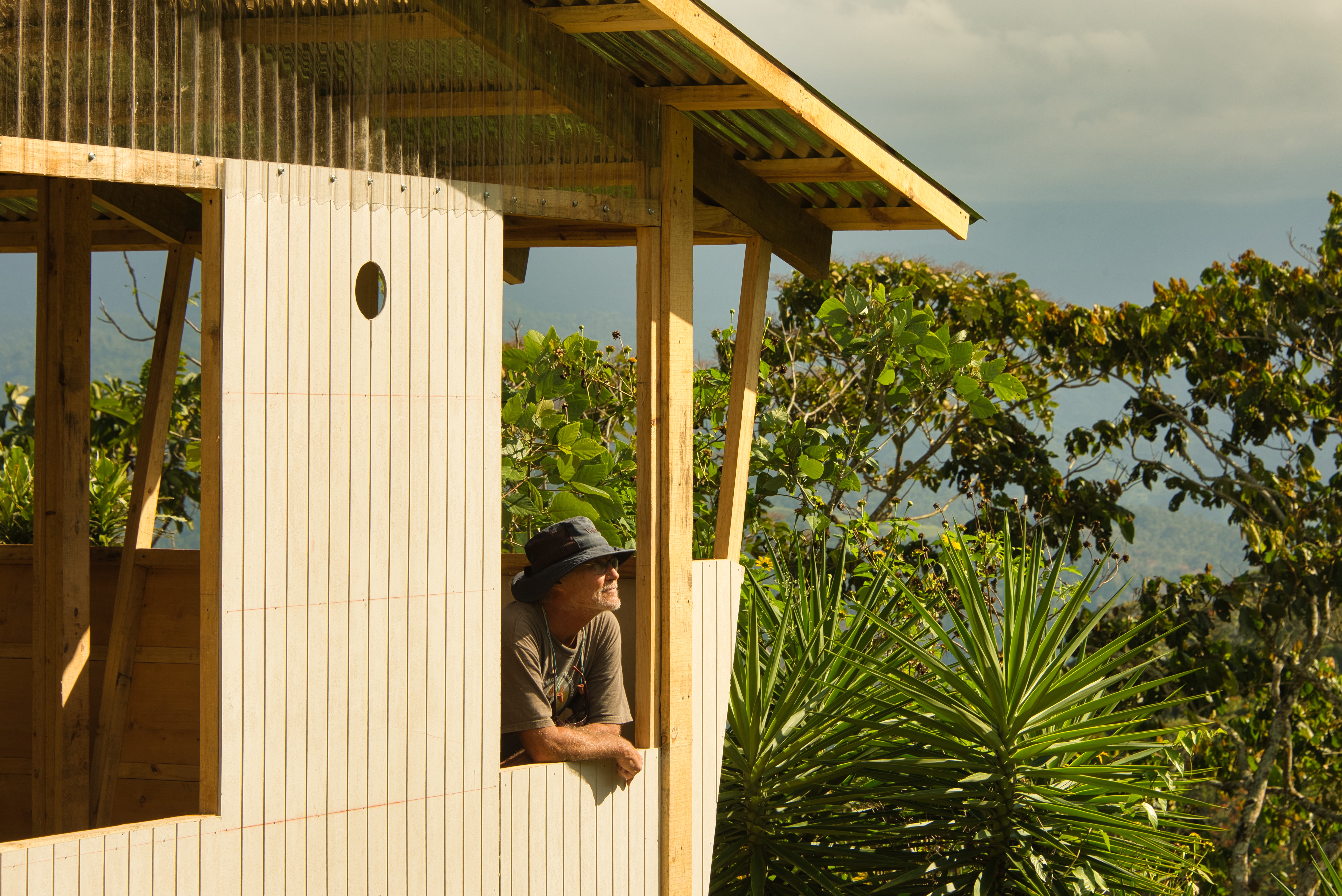 ---
Paper Architecture

Diversions into theory

Little ways to dive into the theory of crafting our spaces and the meaning behind our processes.
Projects
ISU Arch



Harvest, Reuse, Recycle
Saint Louis, Missouri
HRR is sustainable strategies working hand-in-hand with small apartments above a craft bakery and a trendy restaurant + bar, standing out through it's combination of sustainability, community service, and flexible program. It utilizes new technology and old practices to optimize energy use and generation to better serve its users and the environment.
with Heidi Reburn.
2016 COTE Top 10 for Students Winner
Green Bastards Food Hub

Las Vegas, Nevada
The Green Bastards Food Hub is an open and simple structure designed with resiliency and flexibility in mind while engaging with a variety of sustainable design strategies. It serves as a place for producers of all sizes connect with consumers.
Project Website →
with James Elliott, Paolo Orlando, Tony Saghafi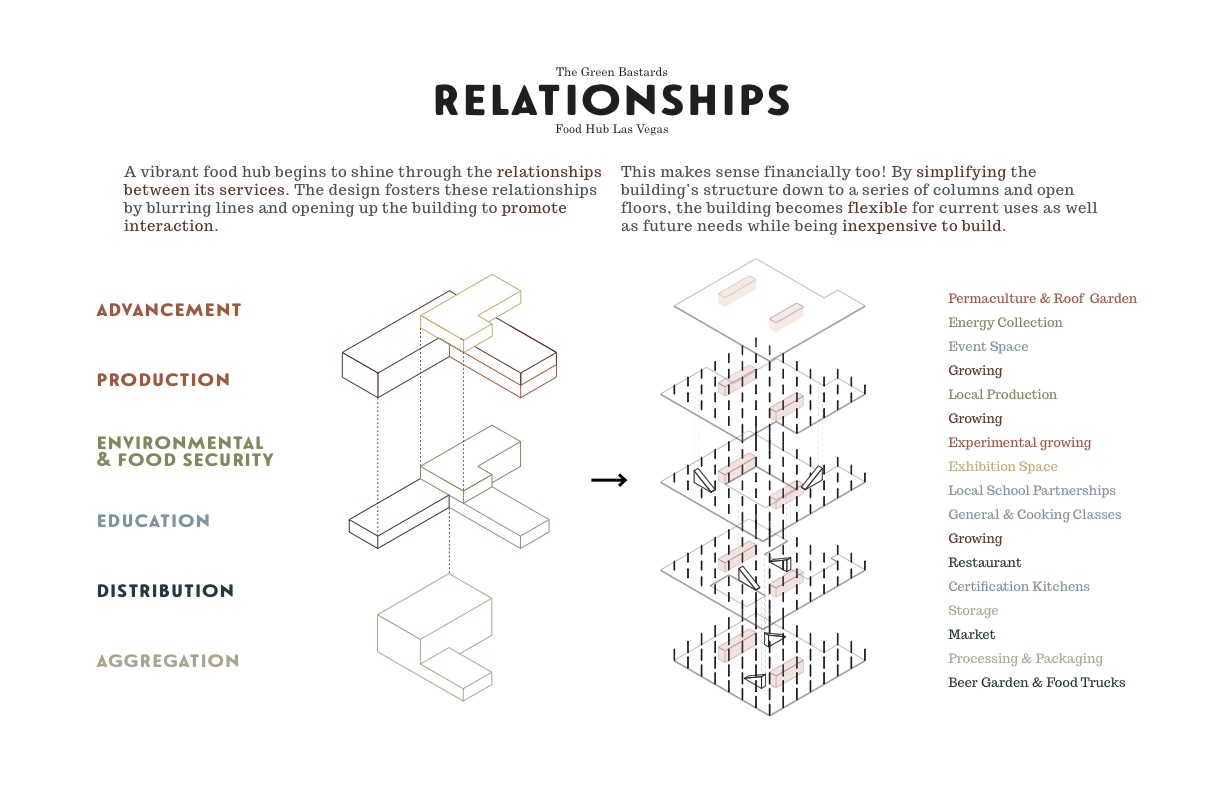 Pleasure

Digital
Passion

Architecture + Urban Design
Over the last few years, I have been developing platforms for sharing computational design resources and knowledge for design firms and researchers.
Pylos
and
The Complexity Explorer
are the latest webapps designed and built to bring curated digital experiences into the hands of designers engaging with a more connected and complex world. Other digital diversions are on my website and some are
open-sourced
.
I am a registered architect in Colorado and Oregon focusing on environmental performance, smart and human-centric urbanism, and computational design with Masters in both Urban Design and Architecture from Iowa State University. I am a believer in the design-build way of production, striving to make places and spaces specifically designed for people, and enjoy researching how technology can help. I am always up for a week-long
build
project
and love getting my hands dirty.